We would love to get to know you and your story. Why not come check us out this Saturday?
16 2nd Ave SE, Osseo, MN 55369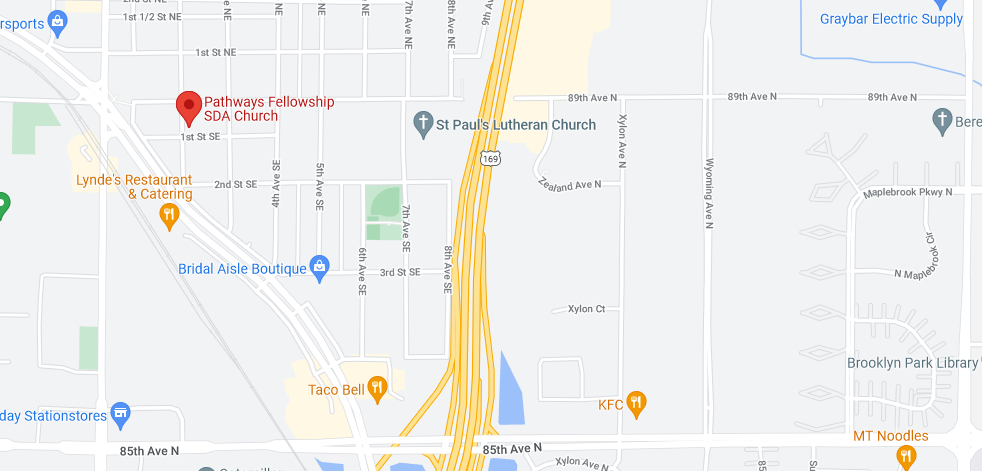 From I-169 (North or South) –
Take the 85th ave exit then head west. Take a right on County Rd 81 and then a right onto 2nd St SE. Cross the service road and right away, take a left on 2nd Ave SE. Church will be on your right hand side.
Pathways Church meets every Saturday. We share the United Methodist Church building in Osseo, MN. It's located near the corner of County Road 81 and Jefferson Hwy.
Sabbath School starts at 10:00 AM followed by the main worship service which begins at 11:00 AM. Our worship service consists of announcements, live music worship, prayer, sermon, and finishing off with a closing song. We hope to see you there!